Welcome to the Downtown Winston-Salem School
Developing life-long learners
Rated: 4-Star Child Care Learning Center
Our award-winning Downtown Winston-Salem school is our longest-operating, established in 1992. Conveniently located on North Cherry Street in downtown Winston-Salem with easy access to Business 40 and Highway 52, the school is an outstanding educational resource for families working or living near Winston-Salem's downtown.
Staffed and equipped to accommodate 126 children from ages six-weeks-old to school-age, the school offers a nurturing atmosphere that supports every child's growth and development.
Come by for a tour!
We are open 6:30 a.m. – 6:00 p.m., Monday through Friday. Contact us today so that we can show you our wonderful learning environment, introduce you to our professional educators and, if you bring your child, we'll let them experience the classroom setting.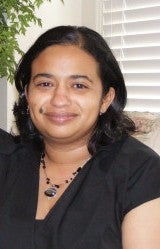 Johane Jacaman
Director
johane@achildsworldnc.com
702 North Cherry Street
Winston-Salem, NC 27101
Phone: (336) 721-0105
Fax: (336) 721-0106
Upcoming events:
Closed for Thanksgiving: Thursday, November 26 & Friday, November 27